BOOKING FOR MASS WILL NOT BE REQUIRED AFTER THIS SUNDAY, 18th JULY
Because Scotland moves to Level Zero for Covid restrictions from Monday 19th July, the congregation can from then on simply turn up for any Service they wish. This does NOT mean that there are no restrictions so please click here to see the Bulletin for Sunday 18th July for details. In particular face masks are still required and every second pew will be closed off to ensure 1 metre social distances between households which is still necessary. To book for Sunday 18th click here.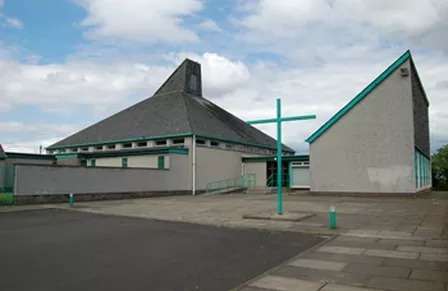 The parish is in the diocese of Motherwell and is a merger of two parishes.
St. Mark's parish was founded in 1956 and the church was formally opened in 1961 by Bishop James Scanlan.
St Anthony's parish was established in 1965 and the church was formally opened in 1970 by Bishop Francis Thomson.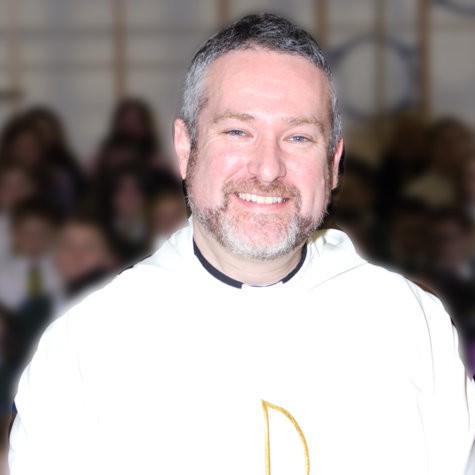 Message from Father Dougan, Parish Priest
Church Closures & Reopening
It is a pleasure to continue the process of reopening our churches. This is still a gradual process and we have to face the fact that it will still be a while before things go back to the way they were before. In the meantime, please note that the obligation to attend Mass on a Sunday continues to be suspended. There will continue to be the option of following Mass and other services online.
Our two churches will open for Sunday and weekday Masses as announced in the weekly bulletin.
Please continue to pray for each other, for the most vulnerable, and for those seeking to navigate a way out of this crisis.
Financial Questions
Before the churches closed, a number of people asked about how to continue making their offering to the parish. In fact, because of people's generosity in the past, the parish can cope without collections for the time being (not all pari
shes are in tha

t lucky position). Instead, if you can afford to, you could use your offerings to bring the Church to the community at large: maybe there is a neighbour who could do with a hand; or you could support a local charity or organisation (such as Kilbryde Hospice); or you could make an extra offering to SCIAF. In that way, while the doors of the churches may be closed, you can still be a part of the Church's caring work in the world around us.
For those who do still want to contribute to the parish you can do this via Standing Order or simply by putting your collection aside until we open again. For online offerings the RBS account number is 00235002, sort code 83-26-26.
An alternative, and perhaps easier, way to pay is via the Diocesan website.
1. Go to: https://www.mygivinghub.com/detailed/donate?charity_id=1086524
2. Scroll down to the "search" box and type in either St Mark or St Anthony and it will take you to the payment page
3. Follow the instructions
The same page also allows you to make to donations to things like Peter's Pence
Telephone: 0141 354 5555
Kilbryde Hospice
Telephone: 01355 202020